Management Team
Mr. Thomas Lobasso, P.G.
Principal — Managing Director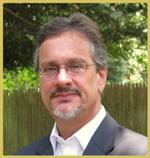 Mr. Lobasso has more than 30 years of experience in the environmental consulting and engineering field, with expertise in executing Brownfield redevelopment projects in urban locales nationwide. He is practiced in state and federal regulatory programs throughout the U. S., experienced with environmental analyses for risk and liability underwriting, and implementing innovative remediation technologies in complex hydrogeologic environments. Mr. Lobasso has assisted clients involved with active and inactive hazardous waste sites in more than 35 states.
As the President and Technical Director of a national firm specializing in Fixed Price Remediation and Risk Transfer, Mr. Lobasso has facilitated the successful transaction of property valued at over $1B throughout the U. S., including two award-winning public and privately funded Brownfield redevelopment projects in New England. He has advised internationally recognized corporations and private equity investors on pre-acquisition environmental due diligence and pre-divesture (exit) assessments; evaluation of environmentally impaired fixed assets for publicly traded corporations; and environmental risk management and cost estimating in the context of industrial property acquisitions, repositioning and redevelopment.
Mr. Lobasso is a licensed professional geologist and a member of the International Council of Shopping Centers (ICSC).
Mr. James A. Volz
Principal — Financial Officer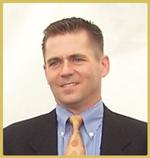 Mr. Volz specializes in developing financing strategies for environmental engineering services and industrial real estate redevelopment projects. With over 22 years in the environmental industry, Mr. Volz has gained a comprehensive understanding of the financial, technical, and regulatory demands of Brownfield redevelopment projects. He earned a bachelors degree in Geology from West Virginia University and received advanced training in accounting and financial management systems. Mr. Volz has managed more than $160M in accounts receivable, developed information management and accounting systems, and directed a financial management team of 15 staff members. He has expertise with financial management analysis, budget forecasts, invoices, cost accounting, contractual management reports, work scope and budget development, and management of multi-site, multimillion dollar remediation projects for clients in the oil and gas, chemical manufacturing, and real estate industries.